Published on:
August 25, 2023
Wildfires
Canadian Wildfires
Alberta, British Columbia & Northwest Territories, Canada
25 million acres burned
04 May, 2023
---
As of 23 August, Canada has more than 1,000 active wildfires, with almost two-thirds considered not under control. As of this writing, nearly 25 million acres have been burned, making it the most damaging wildfire season recorded.
Alberta – As of May 2023, Alberta was the most affected province by wildfires. While the cause of these fires is mostly unknown, the province declared a state of emergency on 6 May. It ended on 3 June. Almost 600 fires were reported as of the beginning of June. Nearly 30,000 Albertans were evacuated by the beginning of May, and more than 300 Canadian Armed Forces members were called upon to assist.
British Columbia – The unexpected lack of rain in May and June led to conditions ideal for wildfires. Other factors are lightning and climate change. As of July, the province reported almost 400 active fires. BC's premier declared a state of emergency on 18 August when the wildfire in McDougall Creek spread across more than 6,800 hectares. To date, at least 35,000 people were under an evacuation order, with another 30,000 under evacuation alert.
NWT – The Northwest Territories declared a state of emergency on 14 Aug. Yellowknife, Canada's most northern city, began evacuating its 20,000 residents starting on 16 Aug. The Northwest Territories have limited infrastructure, with one road out of the city leading to the province of Alberta.
Map of the affected area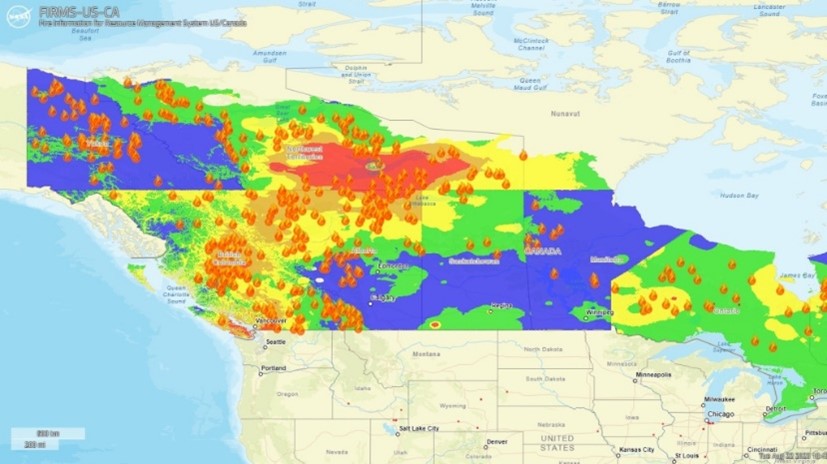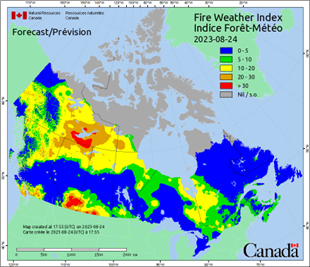 ---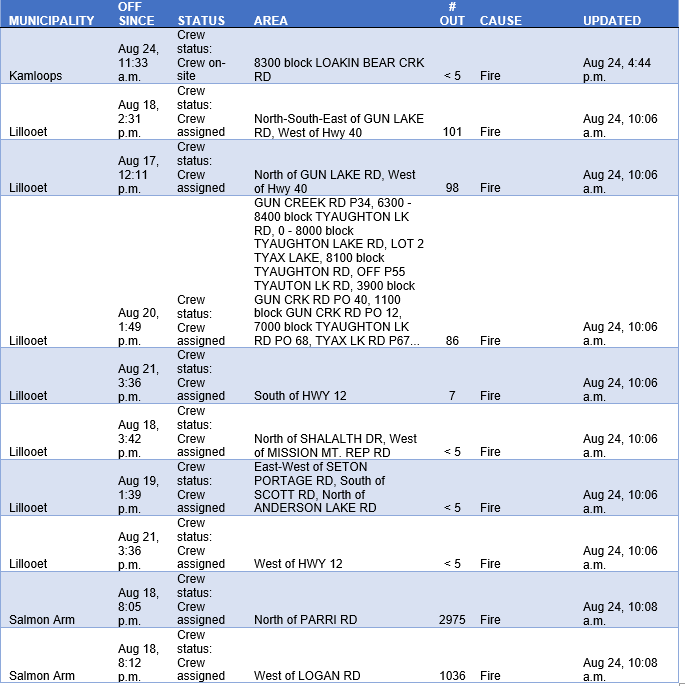 Power Outages
Affected Industries
Affected industries include retail, tourism, hospitality, and oil and gas.
Business Interruption Coverage Issues
Prevention of access – inability to access businesses due to the closure of roads
Property damage to local businesses
Public utilities – damage to providers of electricity, gas, sewage, and telecommunications
Closure of premises by public authority – closure or evacuation of Insured premises
Losses resulting from supply chain issues
Contact a member of our local team below to discuss your needs.
New Assignment