Print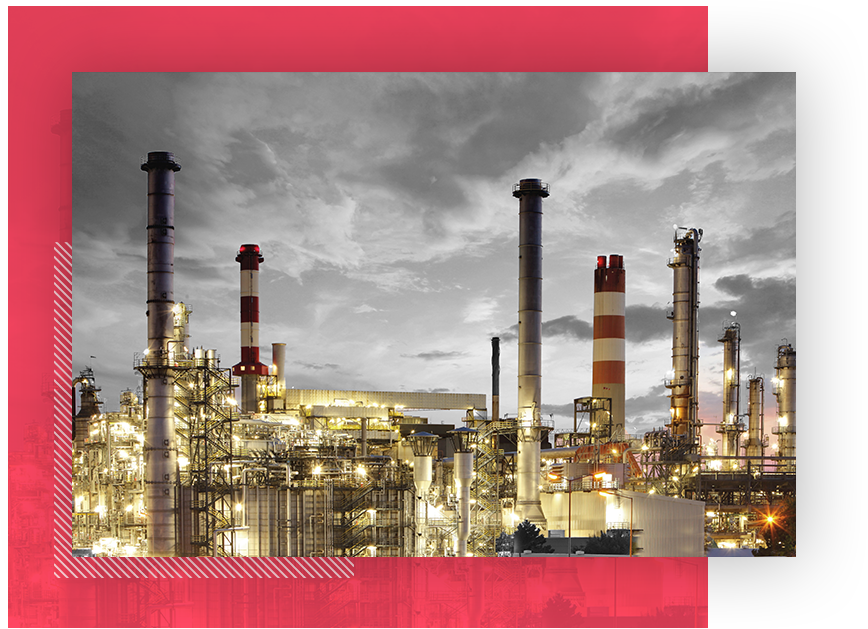 OIL & GAS
EXTENSIVE EXPERIENCE IN OIL & GAS INDUSTRY
Crude oil and gas is vital to many industries and accounts for a large percentage of the world's energy consumption. The integrated operations of their extraction, refining and downstream petrochemical processing, as a whole, represent the world's largest industry.
As the world's premier forensic accounting firm, MDD's experience in measuring loss and damage in the oil and gas industry is extensive and encompasses a wide range of operations, facilities and situations.
HIRE US
We've measured losses due to equipment failures, fires, explosions, floods, power failures, cyber-attacks, supply-chain issues, logistics issues, fraud, employee theft and others.
When clients hire us to quantify oil and gas losses, we will:
Review operational, financial and management reporting records
Interview key management, sales and operations staff
Review criteria, assumptions and methodology used for forecasting and planning operations – from complex linear regression programs to more simplistic production capacity methods
Compare forecasted operations to actual during the period of interruption and following
Consider the impact of non-loss related factors such as quality, environment and market prices
Assess the impact of changes to planned maintenance cycles and segregate unrelated operating conditions and events that may impact operations during the loss and recovery period
Communicate the progress and results of the analysis in a clear and timely manner
Expert and consulting witness testimony when needed
OUR TEAM
TEAM INFORMATION
Contact our team members using the details below. These contacts simply supplement
any MDD contacts you may already use to help find the resources you need.
Experience
Experience
Contact one of our experts below or filter experience based on region.
Projects
CASE STUDIES
Our firm has over 80 years of experience working on assignments that span over 800 industries around the world. By exploring some of the cases we have worked on you will gain a better understanding of how we might be able to assist you in your quantification, investigation or valuation needs.
Training Opportunities
TRAINING
At MDD, we offer a variety of free-of-charge training opportunities for our clients to give them a better understanding of how policy wording is applied in the real world and some of the common quantification issues we come across.
This training will provide some insight into the specifics of the economic damage quantification process as it relates to the oil and gas industry.
This training can cover:
Introduction to hydrocarbons
Margins
Linear programs
Natural gas separation & LNG plants
Focus on process and economic of common losses
Other considerations
Training may vary from region to region. Contact us here to discuss your training needs.