Published on:
September 15, 2023
Storms & Flooding
Libya Dam Bursting and Flooding
Libya
Large Scale Devastating Disaster
10 September, 2023
---
The torrential rainfall resulting from Storm Daniel caused the collapse of two dams that protect Derna from the seasonal river, the Wadi Derna.
The collapse of the two dams saw a torrent of mud-brown water sweep away bridges, causing the collapse of several multi-story bridges and the destruction of fields and farmland. "I am not exaggerating when I say that 25% of the city has disappeared," Hichem Chkiouat, from the government of Eastern Libya, said.
With many roads destroyed by raging floodwaters, as well as the floods knocking out internet and telecom services, getting aid to the survivors is a challenge. WHO estimates that over 1.8 million people have been affected by the floods.
The floods also saw the closure of four oil ports as a precautionary measure, however, these reopened as of the 13th of September.
Map of Affected Area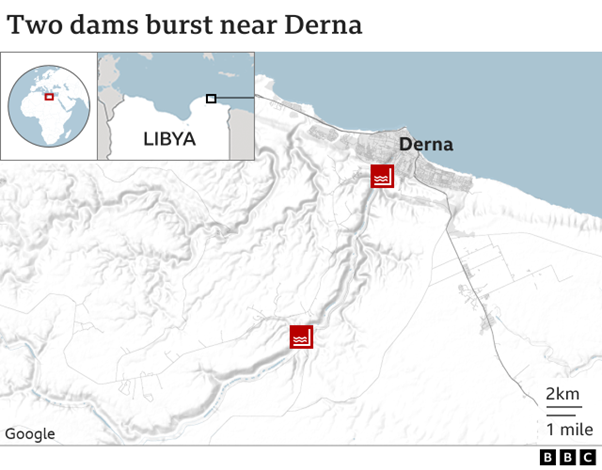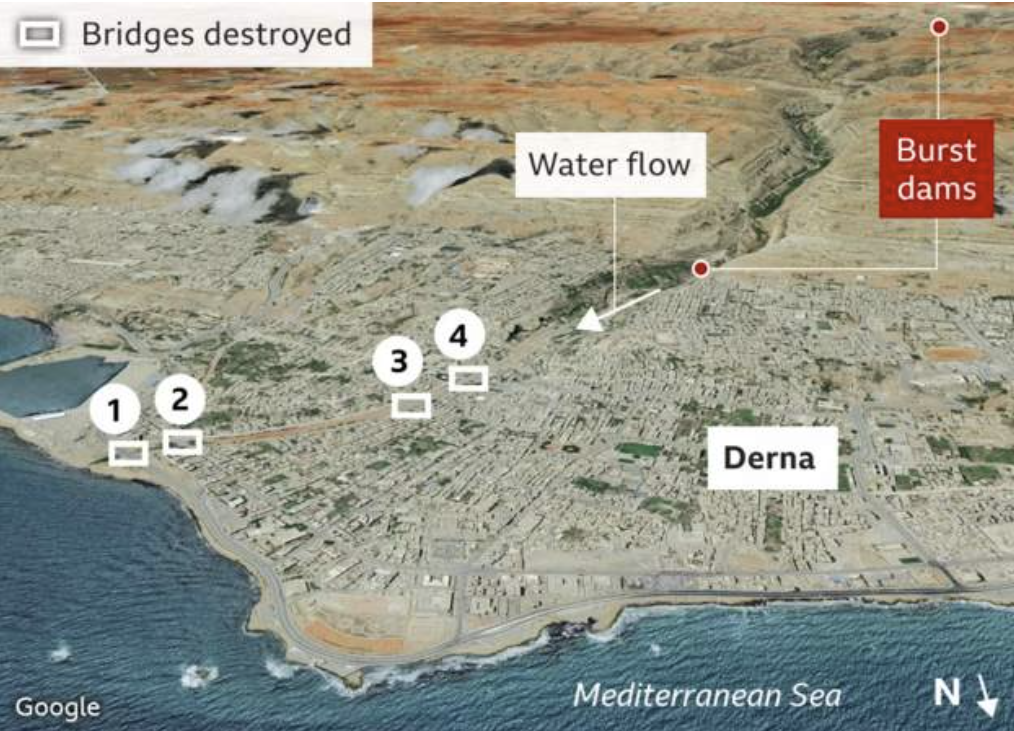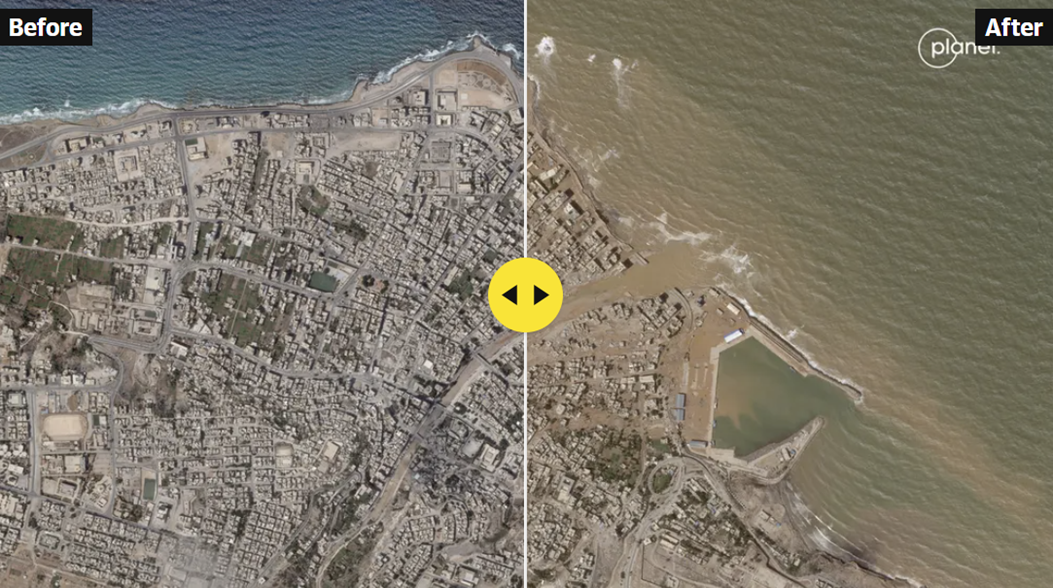 ---
Business Interruption Coverage Issues
Government assistance considerations
Prevention of access – inability to access businesses due to the closure of roads
Property damage to local businesses
Public utilities – damage to providers of electricity, gas, sewage, and telecommunications
Closure of premises by public authority – closure or evacuation of Insured premises
Losses resulting from supply chain issues
Early involvement of the appropriate experts can help with the need for any mitigation efforts.
MDD has considerable expertise in dealing with these types of claims and the complexities that may occur.  Experts like those of us at MDD will stress the need for proper audit protocols, controlling and sorting of costs and accounting for any potential saved expenses.
Contact a member of our local team below to discuss your needs.